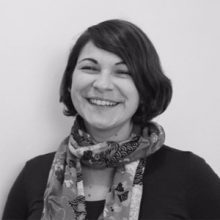 Hi, I am Laëtitia, your creative partner,
socially committed for tomorrow's world.
---
With over 14 years of professional experience, in agencies and as an independent, I can lead your artistic projects to success.
I have creativity in my soul, and I apply it every day, at your service. It manifests itself in many ways: having a bold approach for your project, finding solutions to your challenges, developing impactful visuals for your campaign, finding innovative concepts. Ideas "pop".
Whether it is the illustration of a violinist whale skateboarding, or my last culinary innovation: homemade kombucha with sumac that I picked.
I undertake everything with passion, and I like to take up challenges: your next advertising campaign with its risks or climbing a volcano. When we put your heart into it, everything is possible.
---
Would my next challenge be with you?
ART DIRECTION
Leading an artistic project, determine the overall look and meet the client need :
From the creation of the brand identity, website, application, advertising campaign, while making the link with other service providers necessary for the project development.
WEB & GRAPHIC DESIGN
Designing for web and print : your newsletter, static and html5 advertising set, social media, presentation template, business cards, booklets, etc…
UI DESIGN
Designing your websites and applications, 
applying my knowledge of UX and usability/readability. I can work on the integration of simple websites on wordpress, using an editor like Elementor Pro.
ILLUSTRATION
I can adapt my style according to the needs and the artistic direction.
" "
Details make perfection, and perfection is not a detail.
---
DO YOU NEED HELP FOR YOUR PROJECT?
I would love to hear from you!